The shoe cabinet adopts a simple and generous design concept, without cumbersome decoration, giving people a simple and refreshing visual effect
Made of durable HDF, stainless steel and ash veneer, it gives you a way to neatly store shoes while also accenting the aesthetics of your space.
The large countertop reserves ample space for placing things
The large cabinet can be used to place some frequently used things, or decorative paintings and plants to embellish the daily life and enhance the temperament of the space.
The surface of the cabinet is wear-resistant and high-temperature resistant, and is decorated with natural wood grain, with a smooth and delicate touch.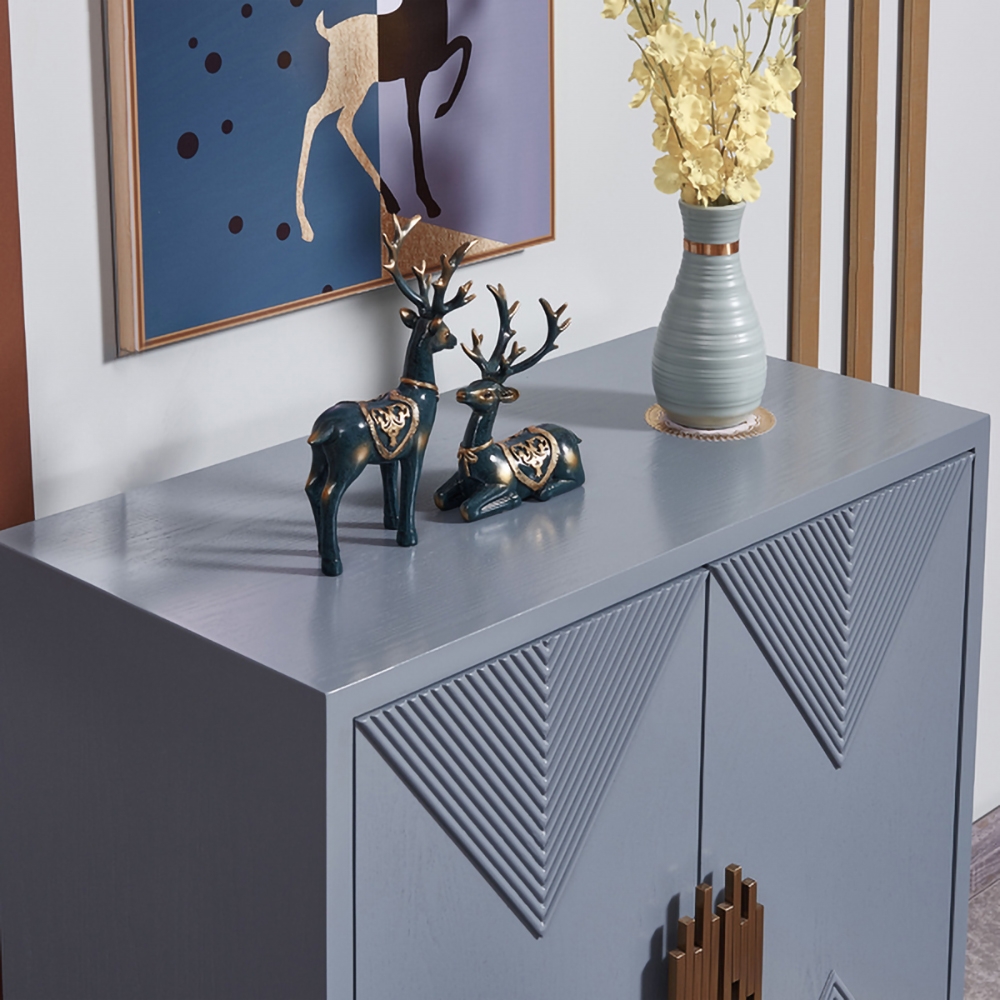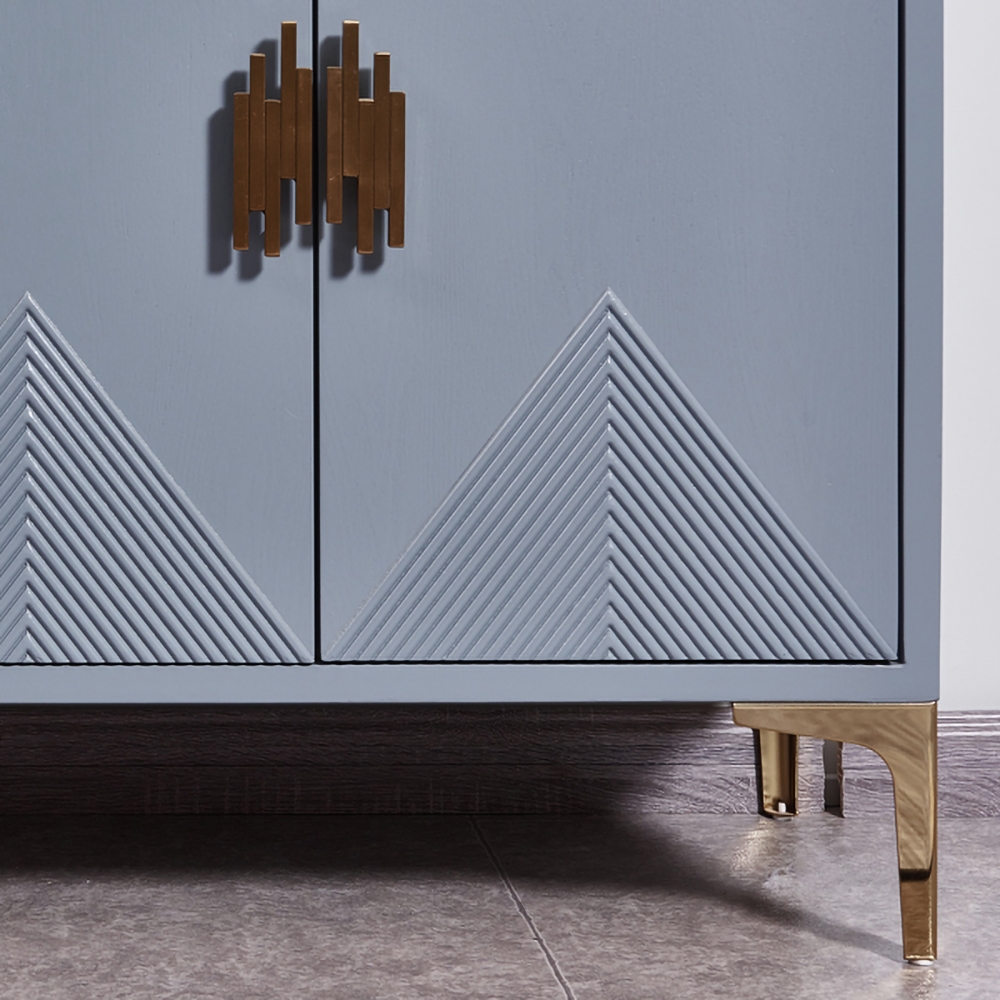 Design with clean lines
The cabinet body adopts a simple line design as a whole, using simple and clear lines to outline a tough outline, alternating light and dark, breaking the monotony, concave and convex carving, raising the three-dimensional layering, retaining the intriguing light and shadow exchange, and making the furniture lively instantly.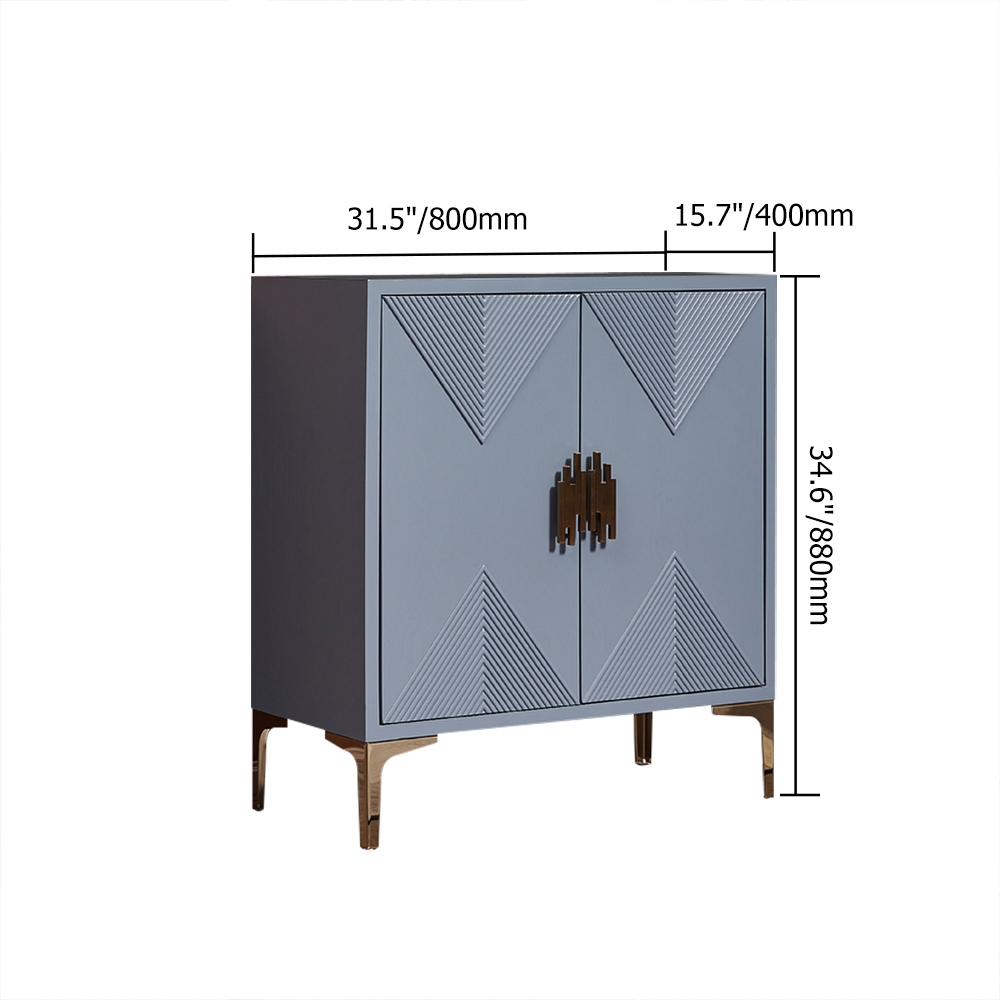 Two  size
Two-door cabinet & Three-door cabinet
– Overall Dimensions of Small: 31.5″W x 15.7″D x 34.6″H (800mmWx 400mmD x 880mmH)
– Number of Doors: 2
– Number of Shelves: 4
– Pairs of Shoe Capacity: 12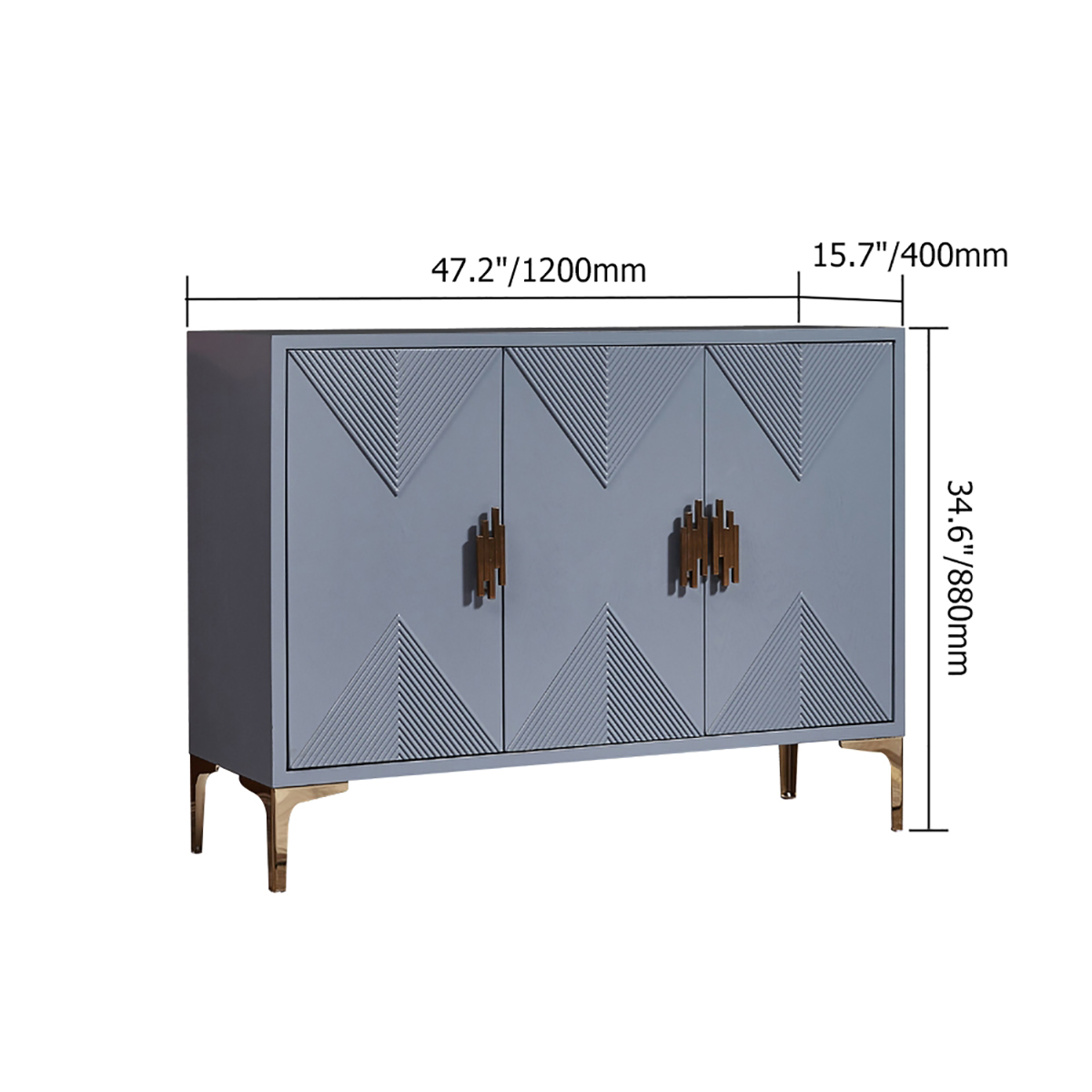 – Overall Dimensions of Large: 47.2″W x 15.7″D x 34.6″H (1200mmW x 400mmD x 880mmH)
– Number of Doors: 3
– Number of Shelves: 4
– Pairs of Shoe Capacity: 16