Modern design with a black finish, this shoe cabinet brings taste and function to any room.
Featuring 2 doors open concealed space to store up to 20 pairs of shoes, it creates a neat, clutter-free environment.
It allows you to keep boots, heels, sneakers, flats, and more with ease.
The hidden vertical drawer with shelves keeps your precious shoes well.
Made of the manufactured wood with gray rock grains surface, it gives you a way to neatly store shoes while also accenting the aesthetics of your space.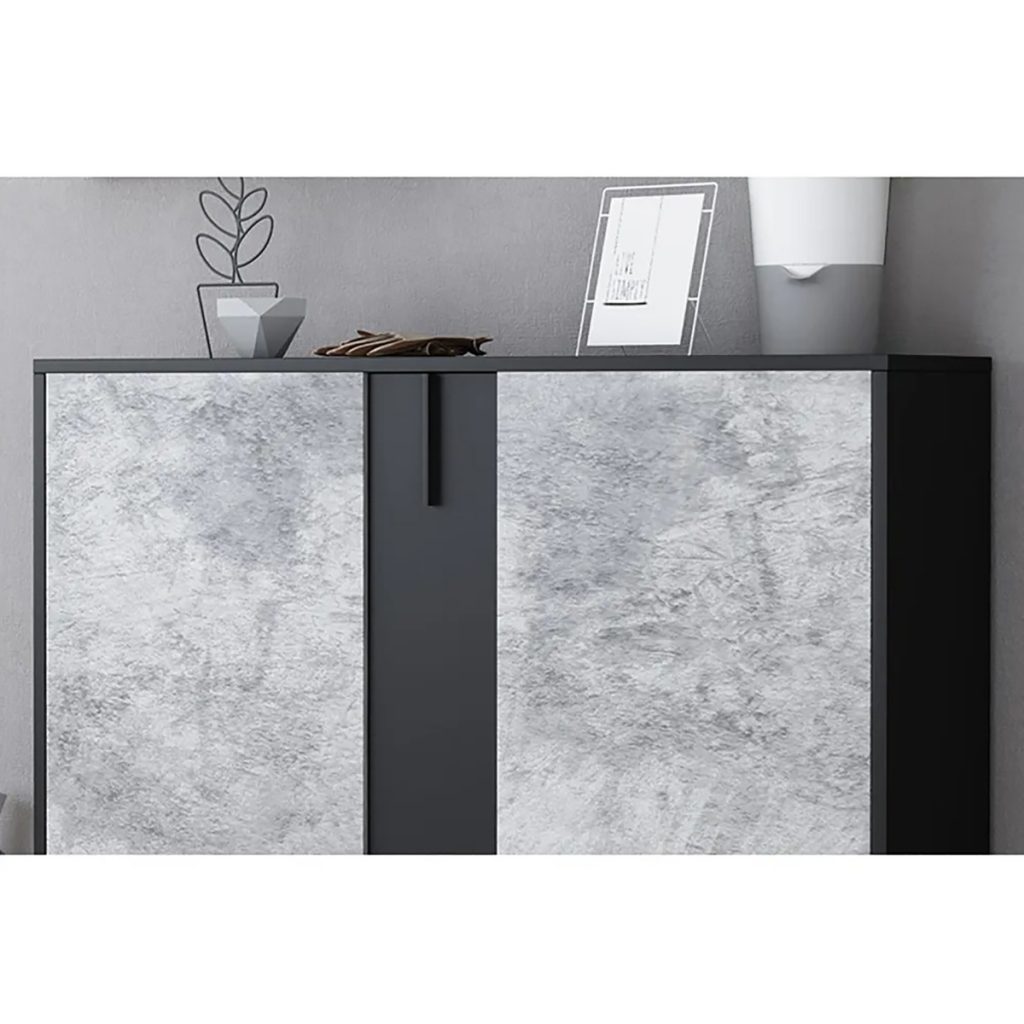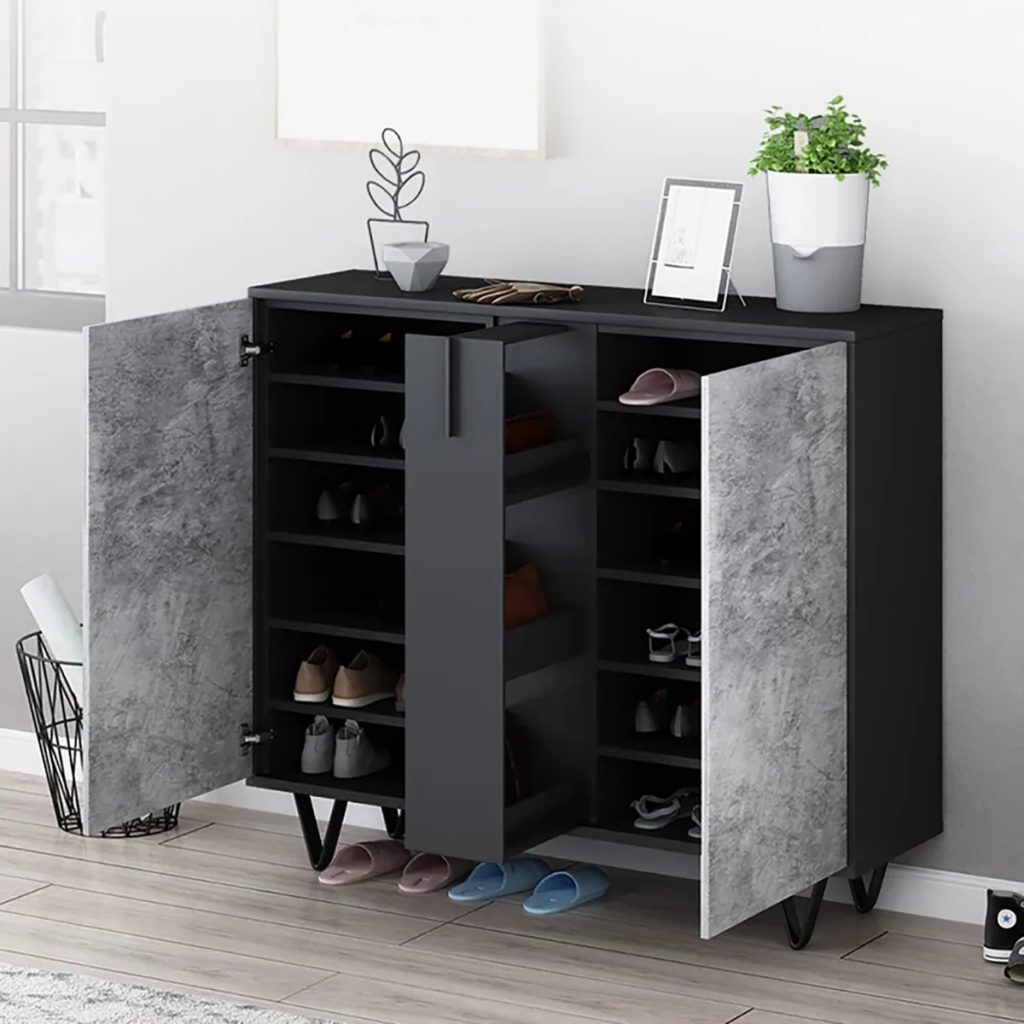 – Material: Manufactured Wood, Carbon Steel
– Finish: Black
– Product Care: Wipe clean with a damp cloth
– Assembly Required: Yes
– Overall Dimensions of Small: 39.4″W x 13.7″D x 39.4″H (1000mmW x 350mmD x 1000mmH)
– Number of Doors: 2
– Number of Drawers: 1
– Number of Shelves: 12
– Pairs of Shoe Capacity: 20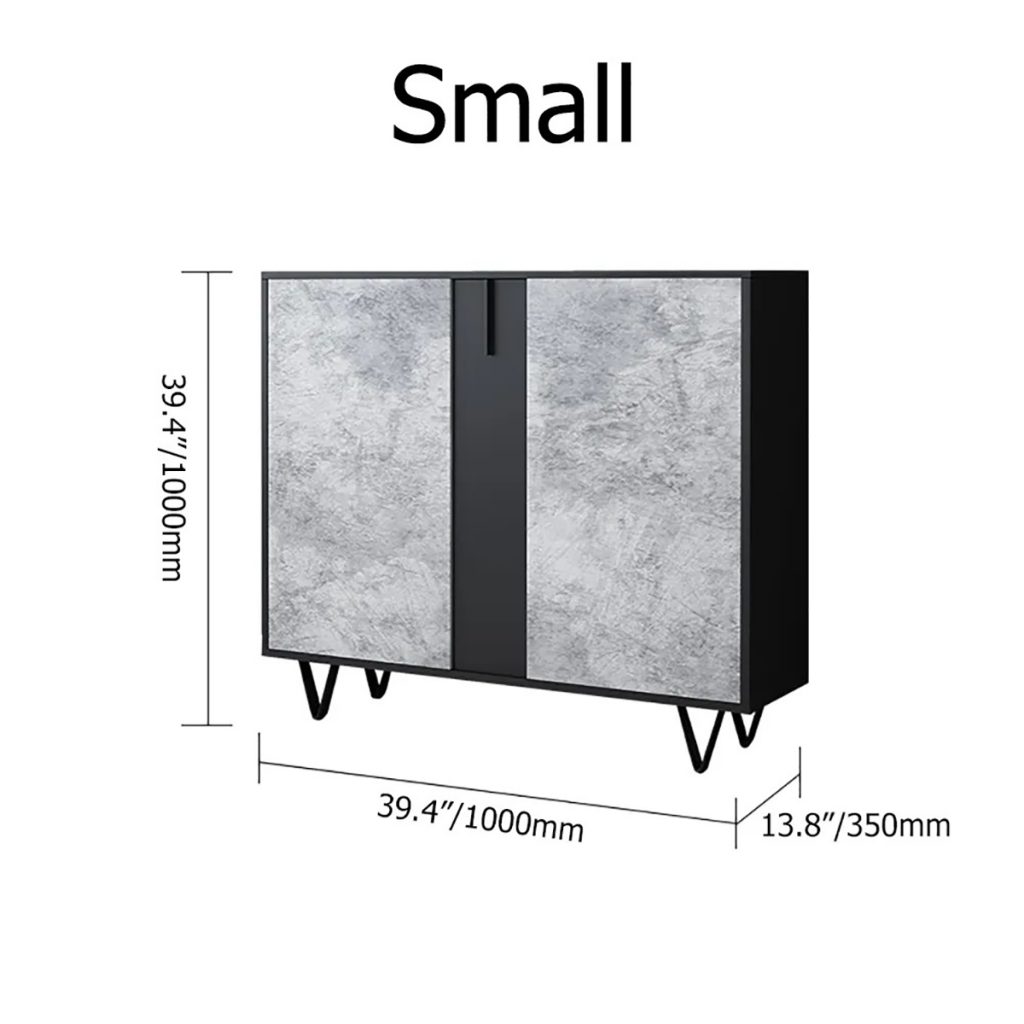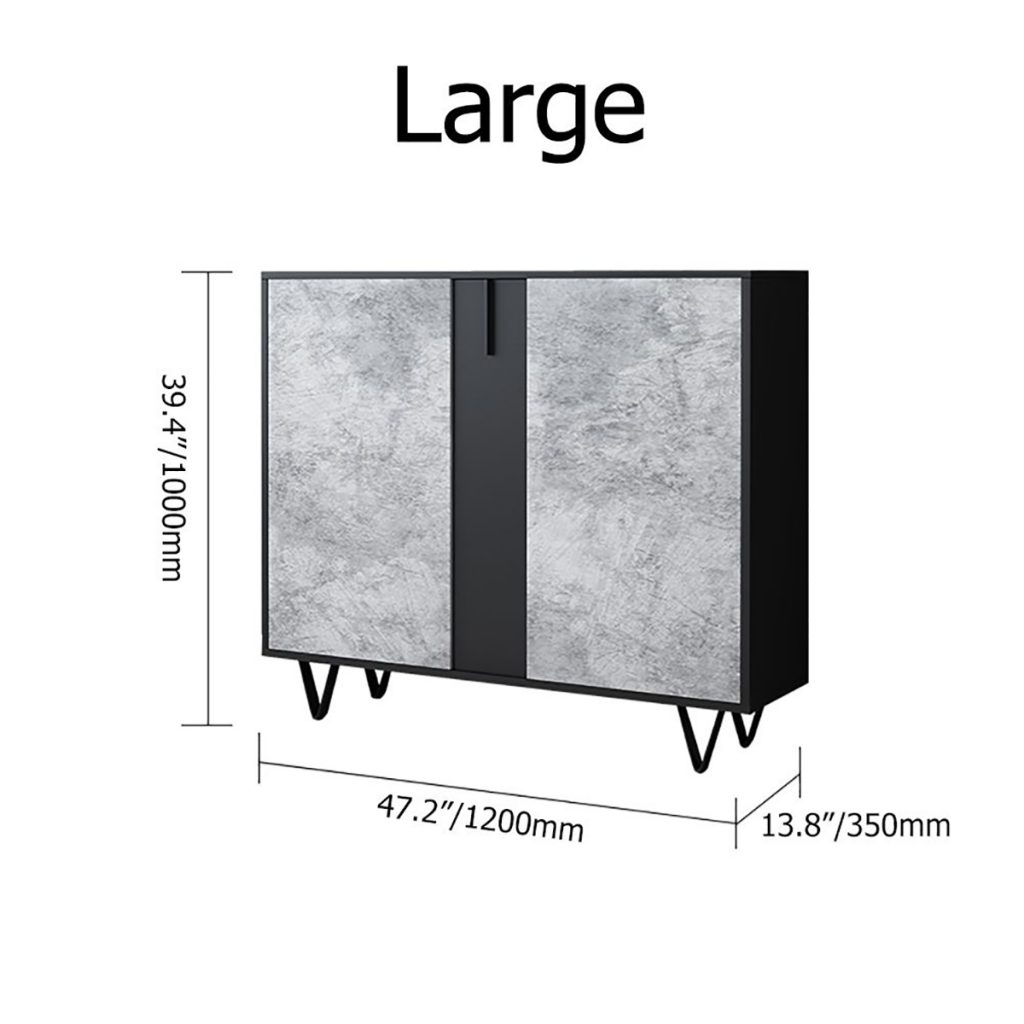 – Overall Dimensions of Large: 47.2″W x 13.7″D x 39.4″H (1200mmW x 350mmD x 1000mmH)
– Number of Doors: 2
– Number of Drawers: 1
– Number of Shelves: 10
– Pairs of Shoe Capacity: 20