Defined by its glossy finish and clean-lined design, this TV console features beautiful grains and gold finished handle and base to instantly elevate your entertainment area.
Boasting two drawers and four doors.

It allows you to keep electronics, books, and media accessories neatly tucked away, transforming your living room or media room into a clutter-free getaway.
Beautifully designed with exquisite grain and gold finished handle, the furniture vollection creates a refreshing sense of order in your home.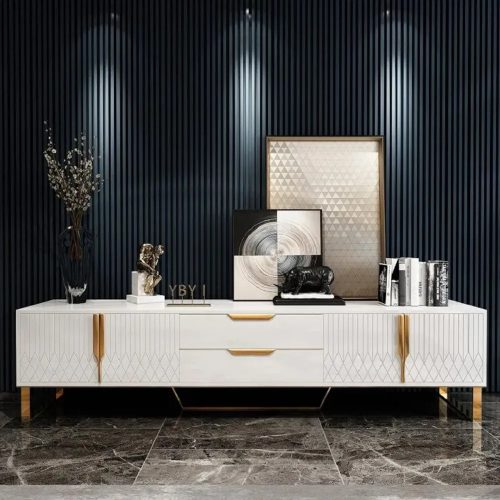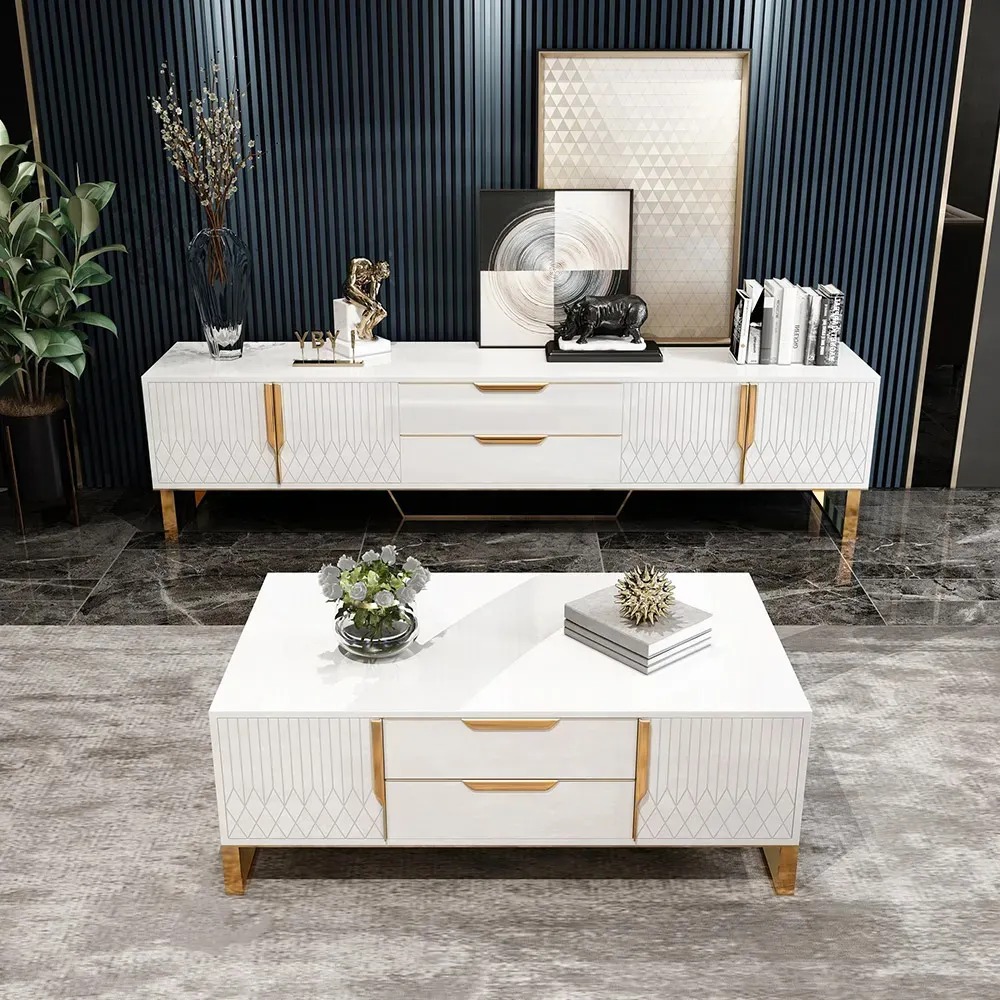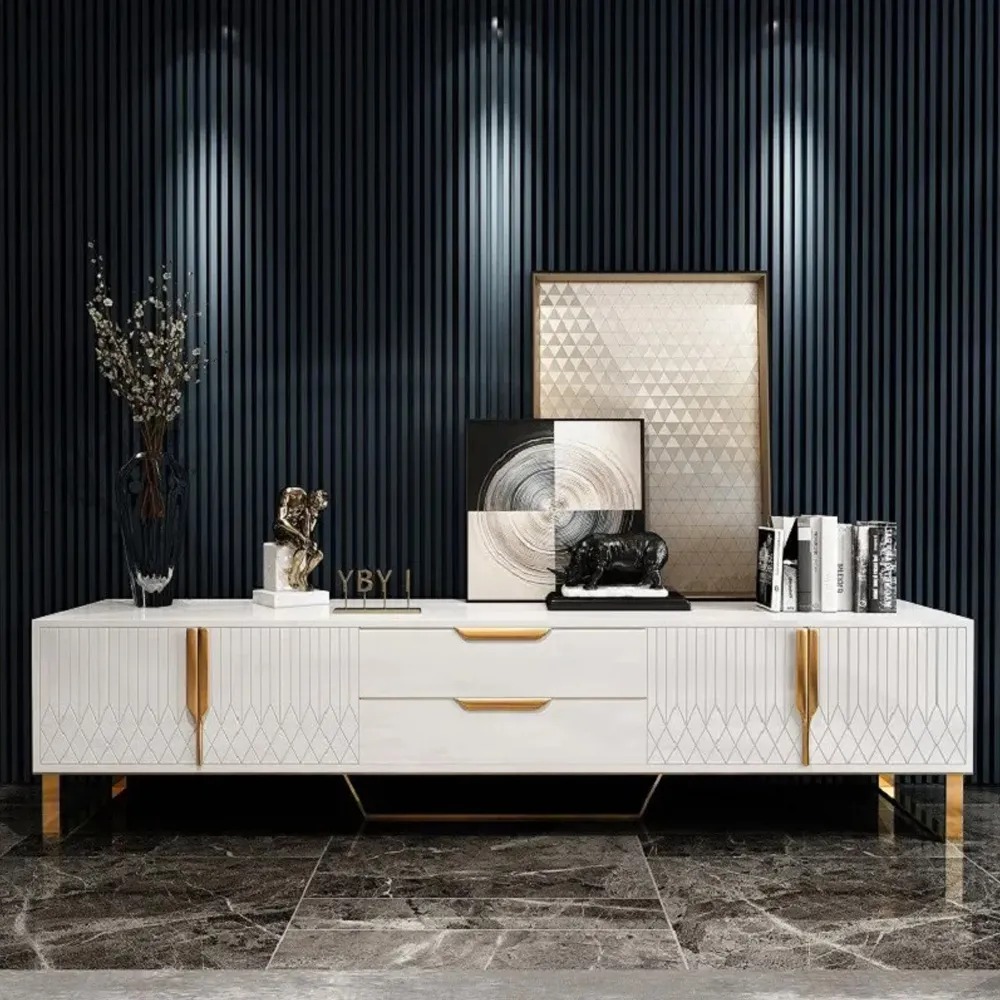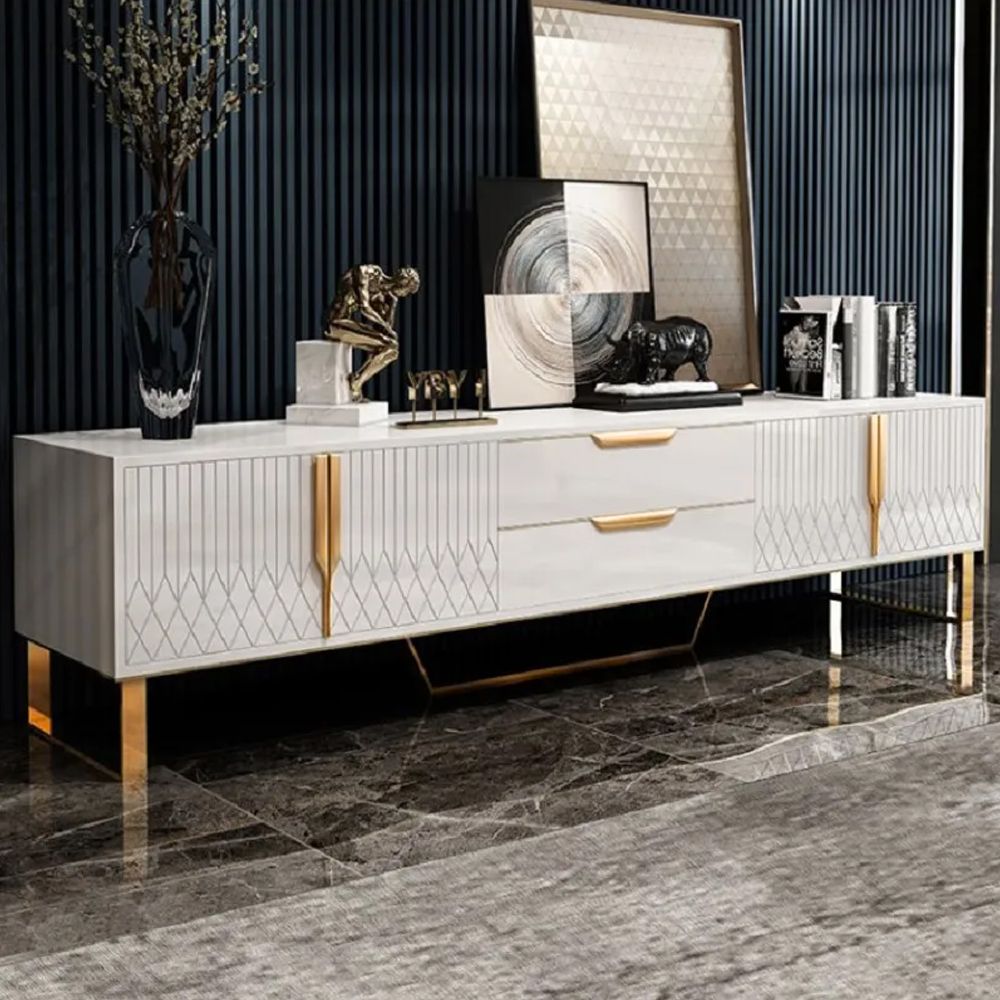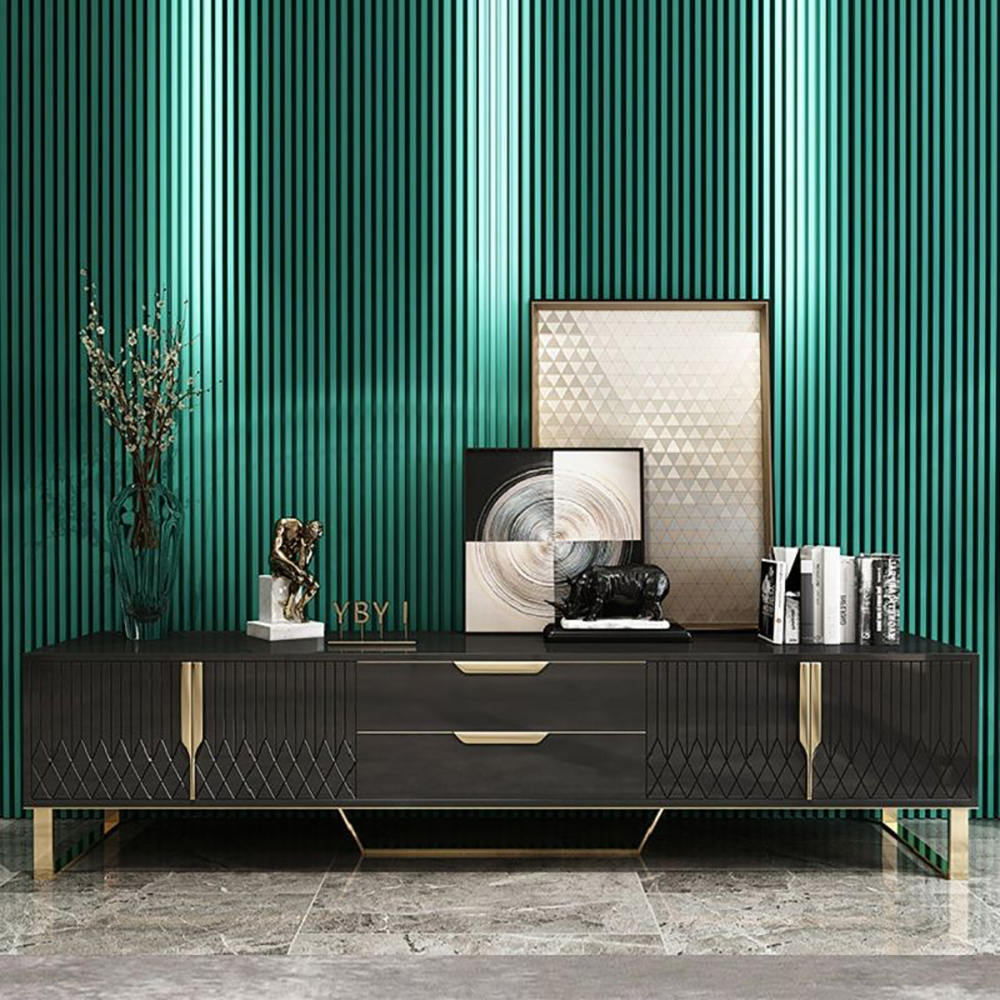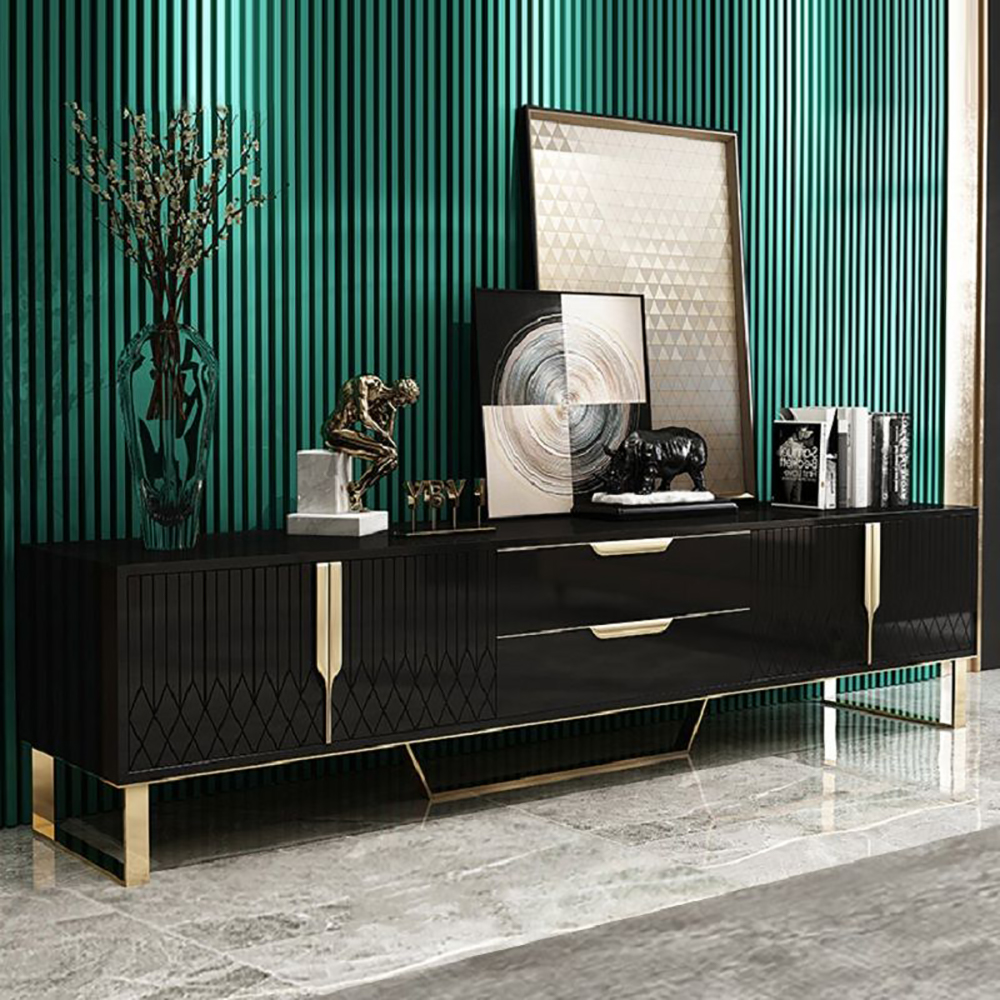 Measurement
– Maximum Television Size: 78″/1981mm
– Overall Dimensions: 78.7″W x 15.7″D x 18.9″H (2000mmW x 400mmD x 480mmH)
– Inner Dimensions of Door: 26.4″W x 15.4″D x 11.8″H(670mmW x 392mmD x 300mmH)
– Inner Dimensions of Drawer: 21.7″W x 10.8″D x 3″H(550mmW x 275mmD x 75mmH)
– Number of Drawers: 2
– Number of Doors: 4
– Assembly Required: Yes