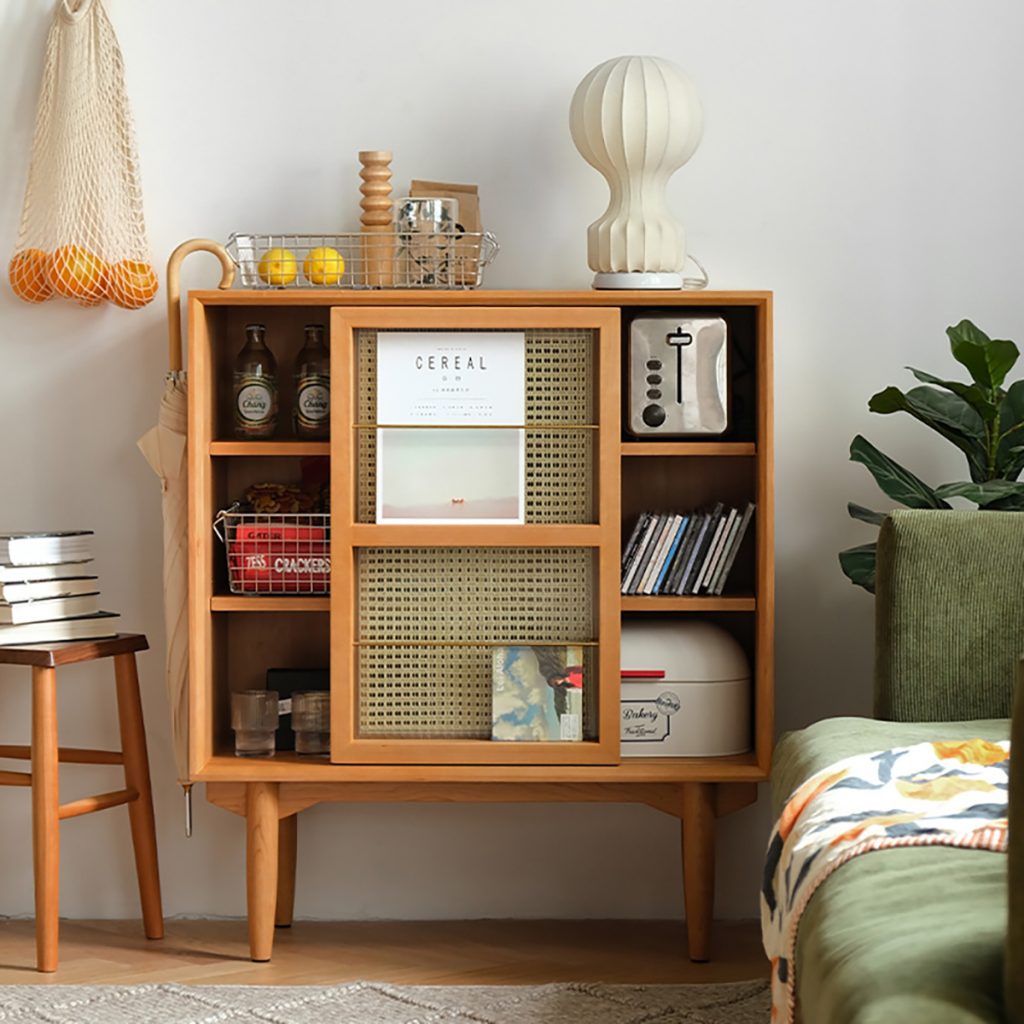 Featuring a rectangular silhouette with rattan woven and glass detail in the natural tone, this cabinet enjoys a Nordic appeal.
Boasting 2 large doors to reveal shelves, it offers ample space to store books, magazines, and other items in the living room, beautiful and well ventilated.
And, the top can accommodate some decorative objects to make a neat and ornamental statement.
Glass & Gold Long Rod
The cabinet door composed of glass and golden long rods can be filled with design magazine covers on the cabinet door, which can play a very good finishing touch.
Rattan cabinet door/groove handle
The sliding door panel is made of rattan, which is dustproof and breathable.
It is recommended to choose rattan when storing things, which is more conducive to keeping the interior dry.
Top shelf
The top of the bookcase can be used as an open shelf to place some commonly used items for easy access.
Large storage space
The gap of the partition in the cabinet can be adjusted freely.
Two sise
Multiple cabinets are arranged side by side, which can be flexibly adapted to each space in the home.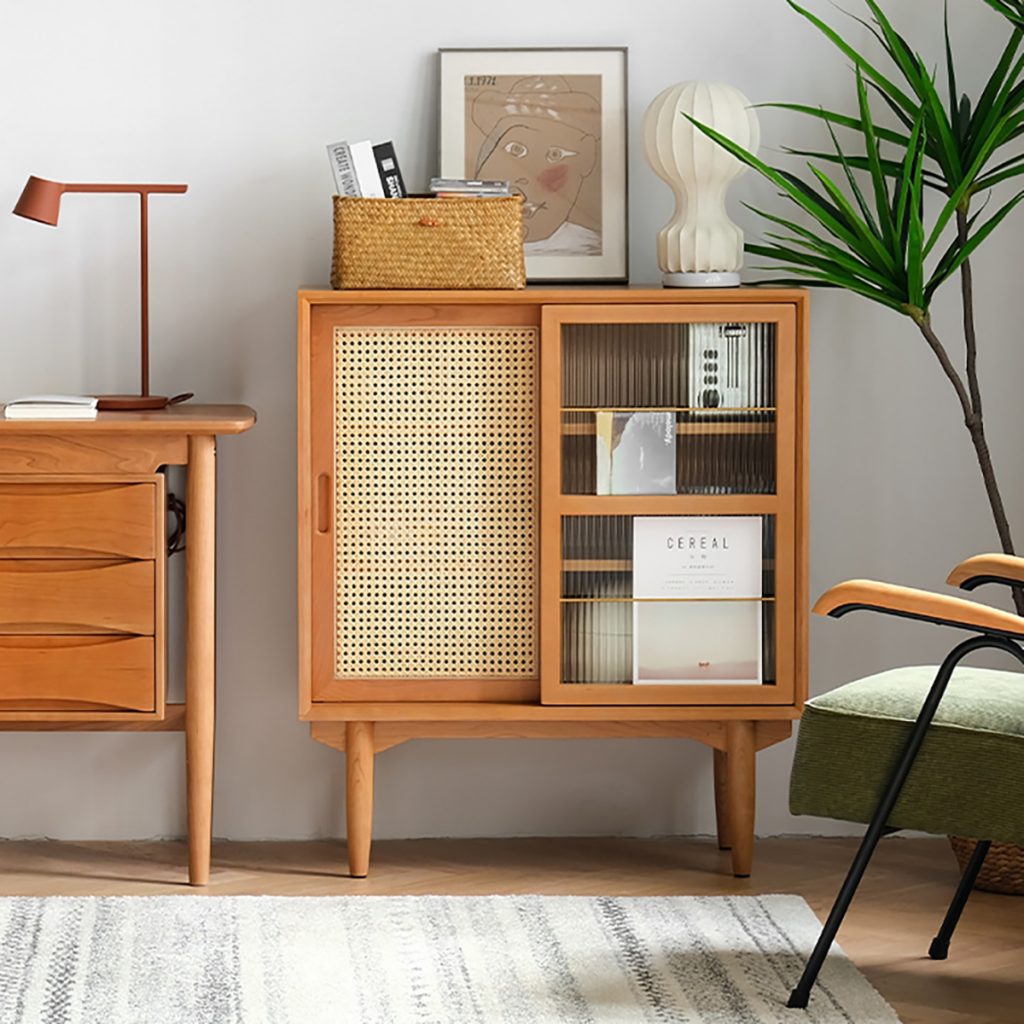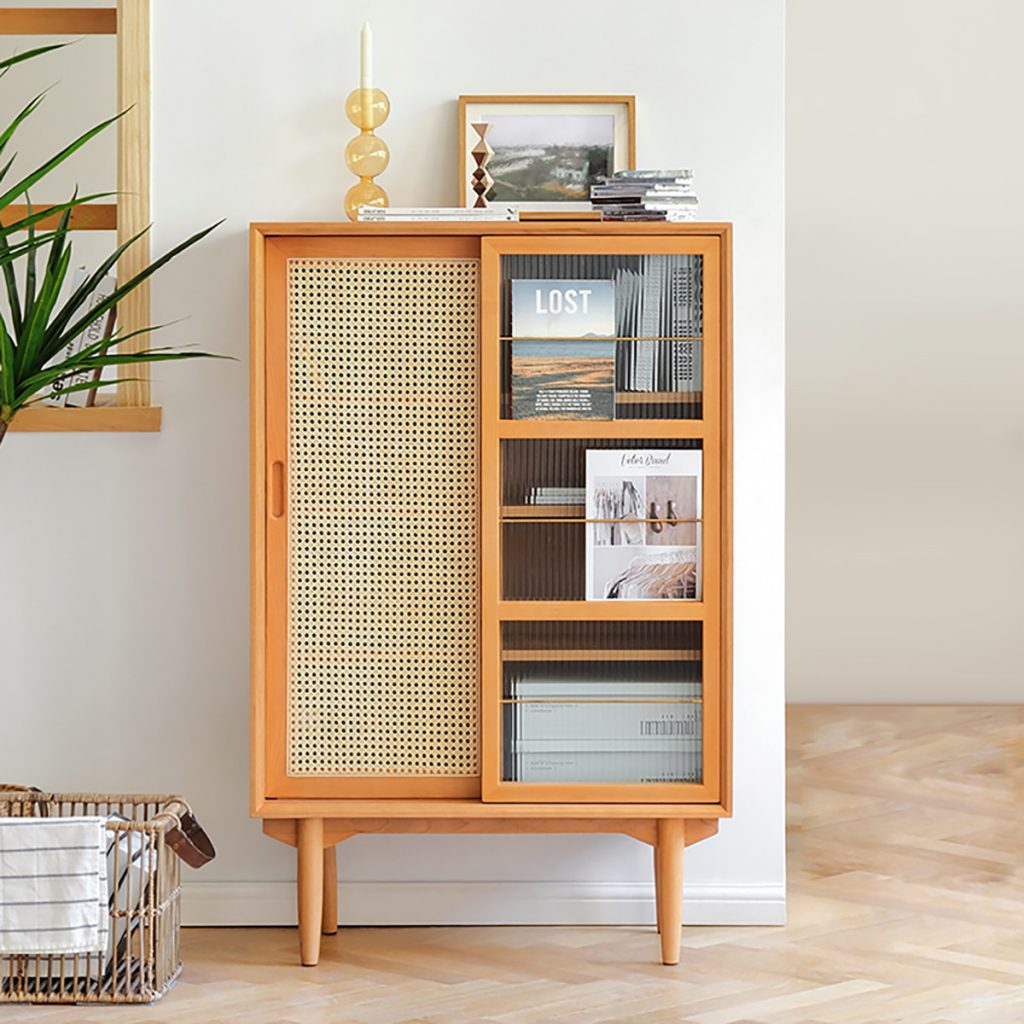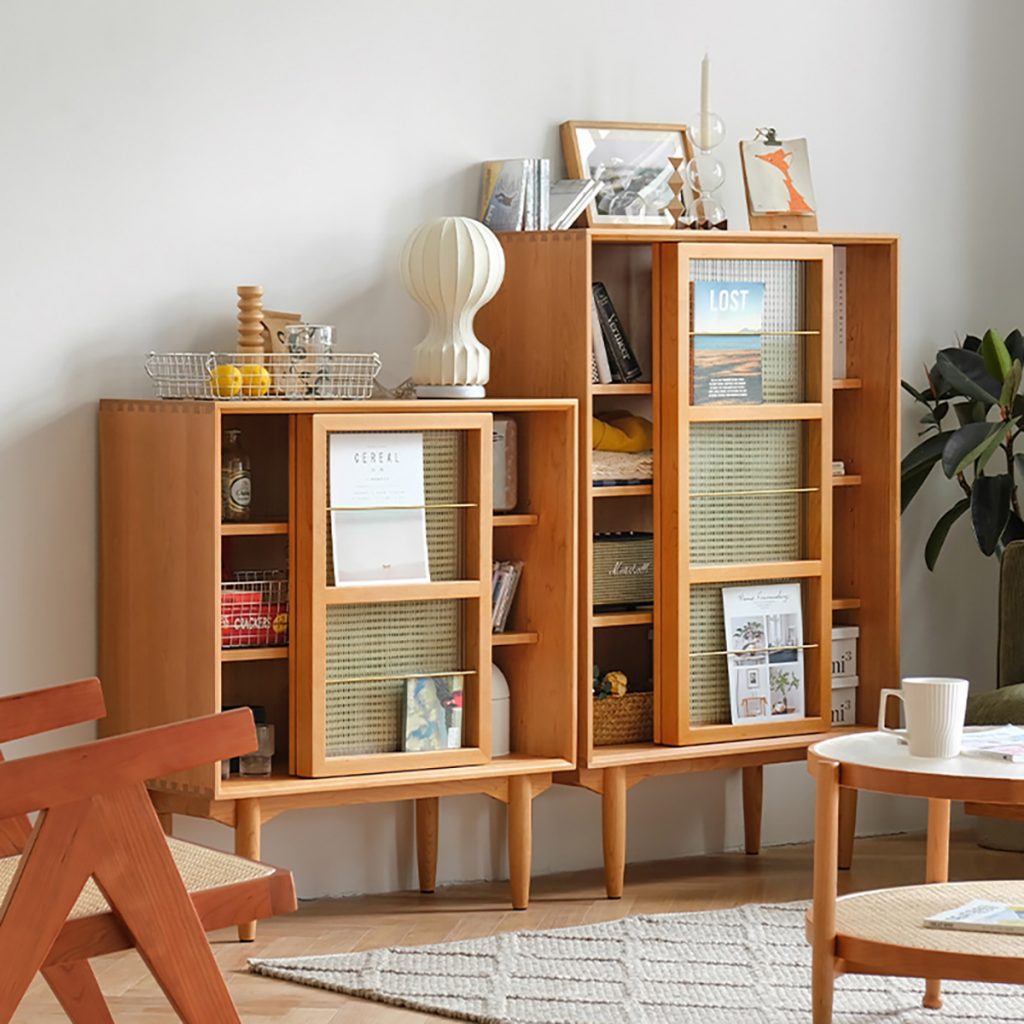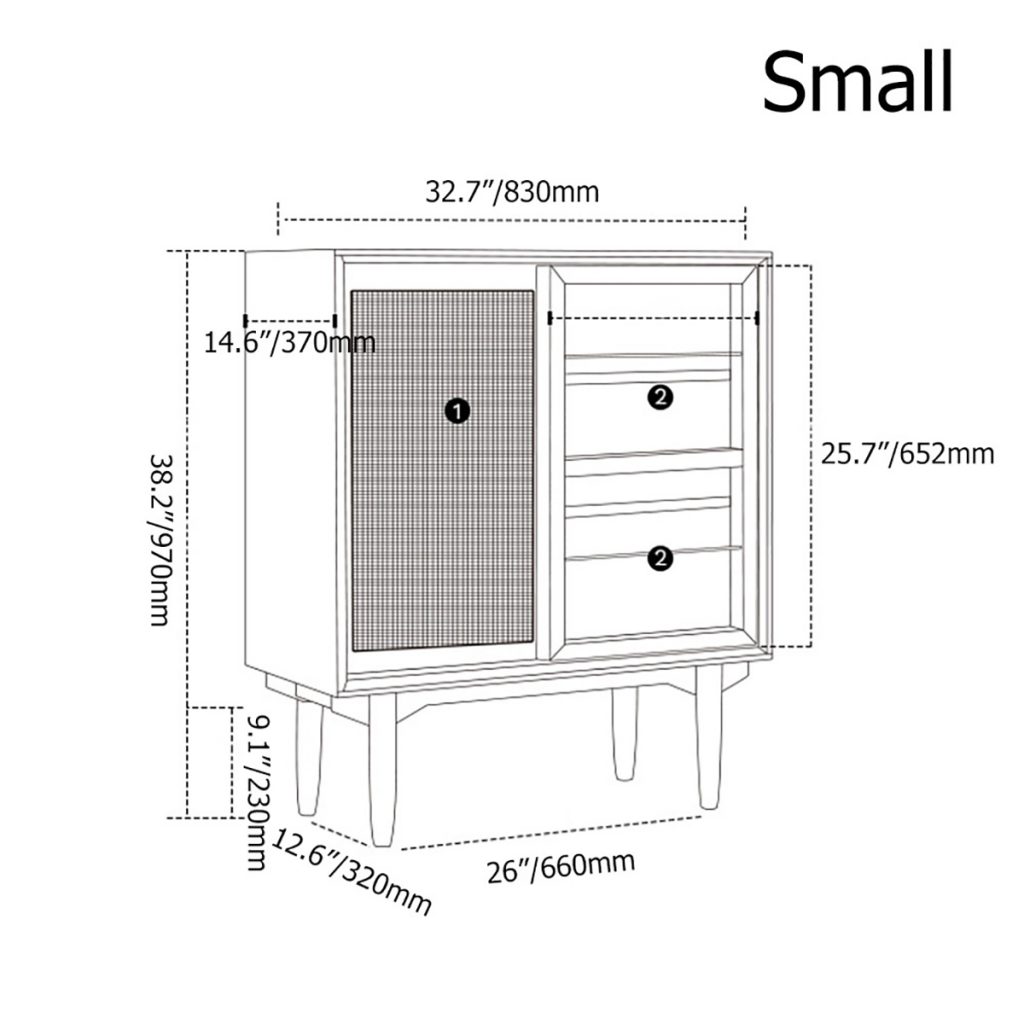 – Size Options: Small
– Overall Dimensions of Small: 32.7″W x 14.6″D x 38.2″H (830mmW x 370mmD x 970mmH)
– Number of Doors: 2
– Number of Shelves: 2
– Adjustable Shelves: Yes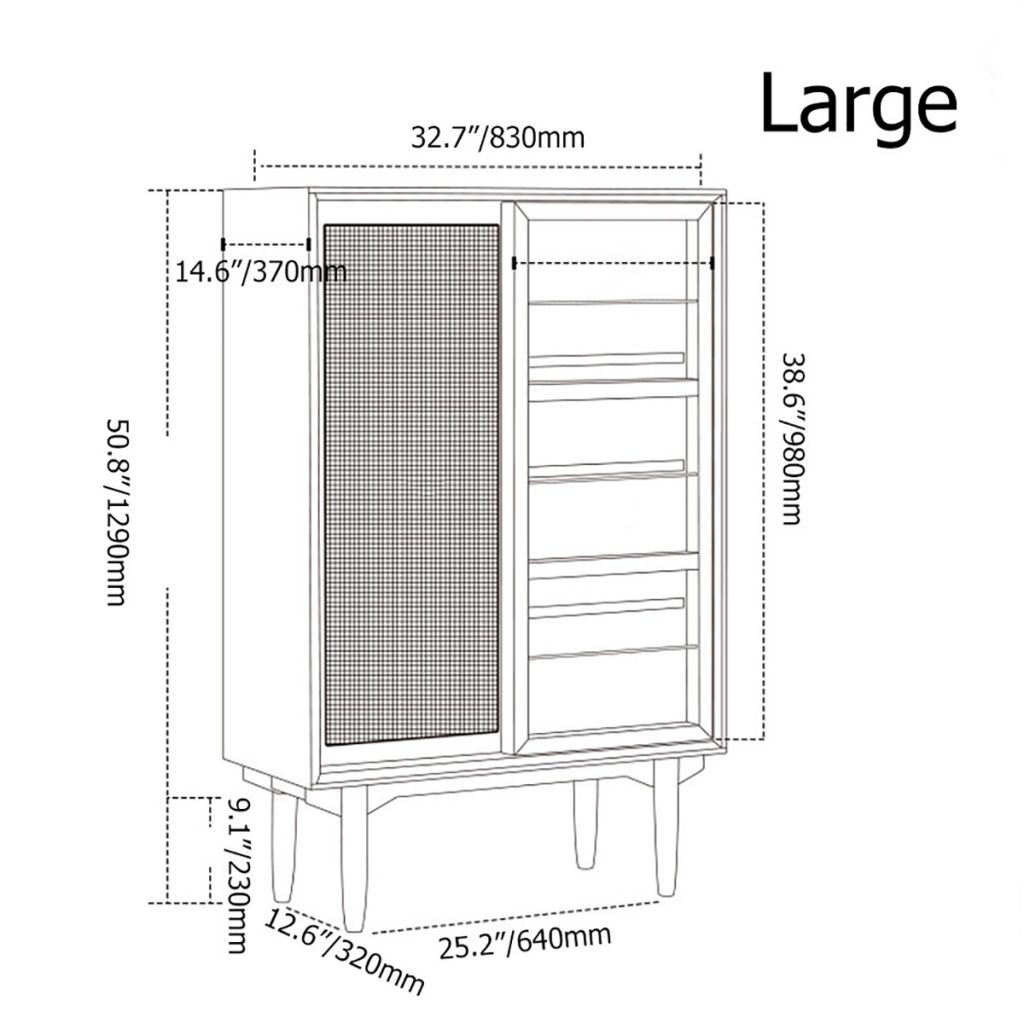 – Size Options: Large
– Overall Dimensions of Large: 32.7″W x 14.6″D x 50.8″H (830mmW x 370mmD x 1290mmH)
– Number of Doors: 2
– Number of Shelves: 3
– Adjustable Shelves: Yes
– Assembly Required: Yes